Restoration Projects

This section shows a variety of cars ranging from the 1960s.

The 'Mini-Quip' Cooper (1960s)

Mini-Quip is Northern Ireland's only dedicated Classic Mini service and supplies centre. This 1960s car was brought to Eddies Bodyshop for a full respray.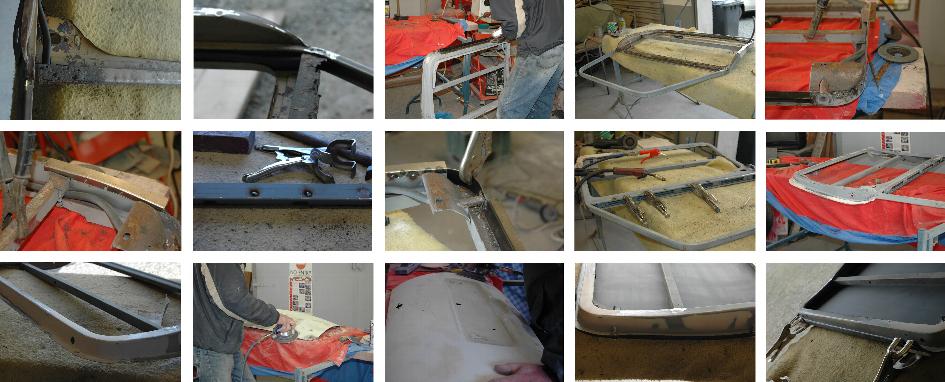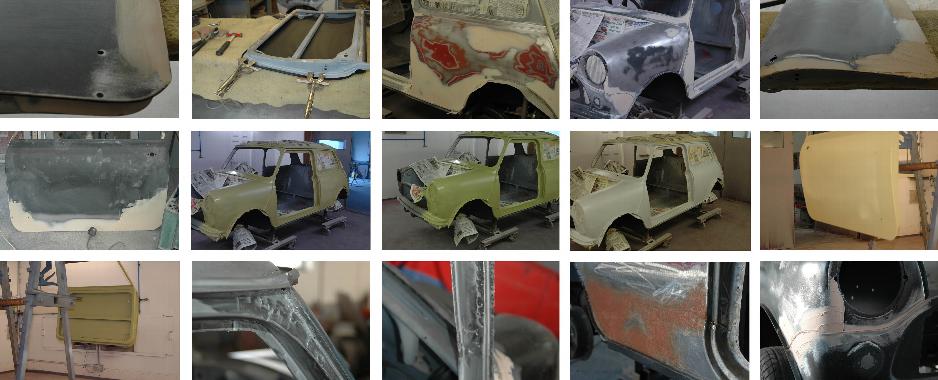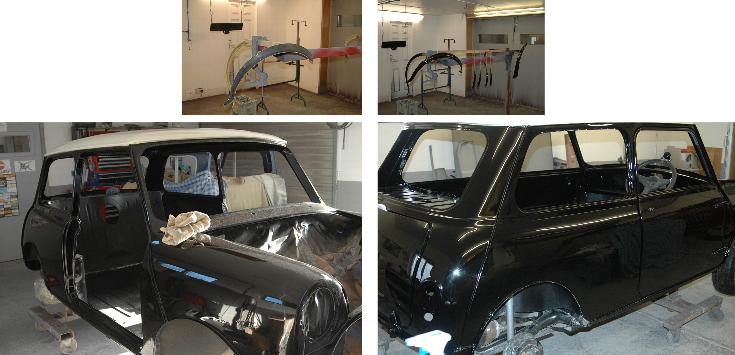 Red Mini Cooper (2000)

This Mini Cooper came in to the workshop also for a full respray. Some of the images show previous areas of rust etc which had to be repaired before painting. Eddie was able to add items such as wheel arches to the vehicle. The 'John Cooper' signature was also applied by Eddie along
with the racing stripes on the bonnet. The Mini logo on the side of the back quarter panel was also positioned and applied by Eddie.

Finally, the completed Mini Cooper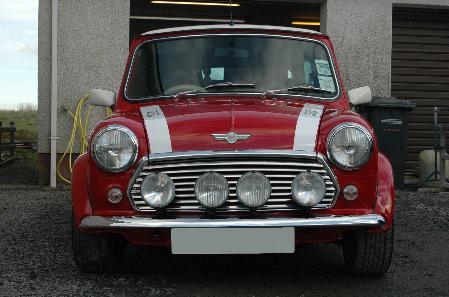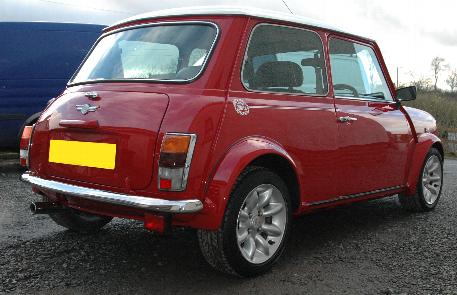 Blue Mini

The images below show a blue Mini in the process of being repaired and resprayed.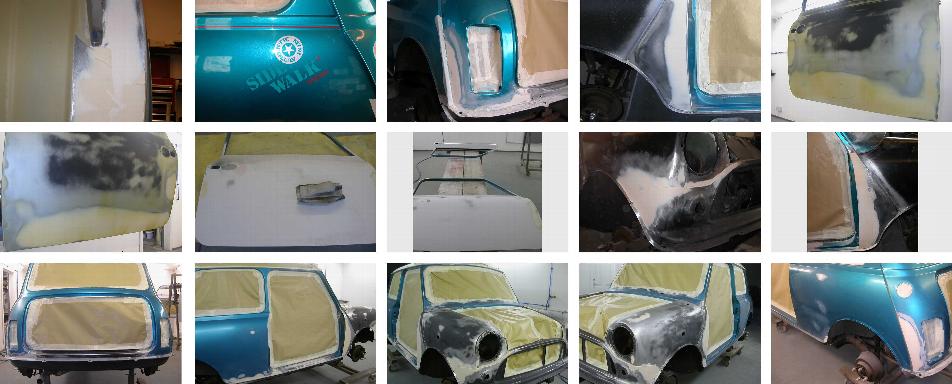 Completion of the Mini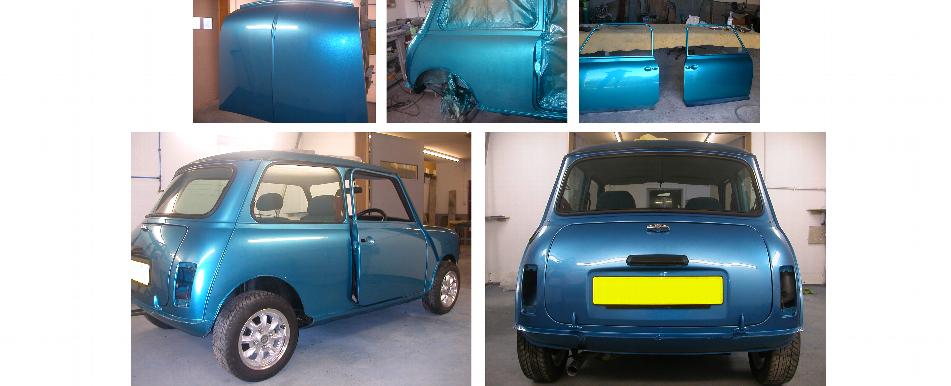 Mini Pick up (ongoing project)
This car is also owned by Philip Crawford.
As you can see from the images this Mini Pick-up was completely stripped down to the shell. Every component was removed. The initial images show the car as it was, before the restoration process started.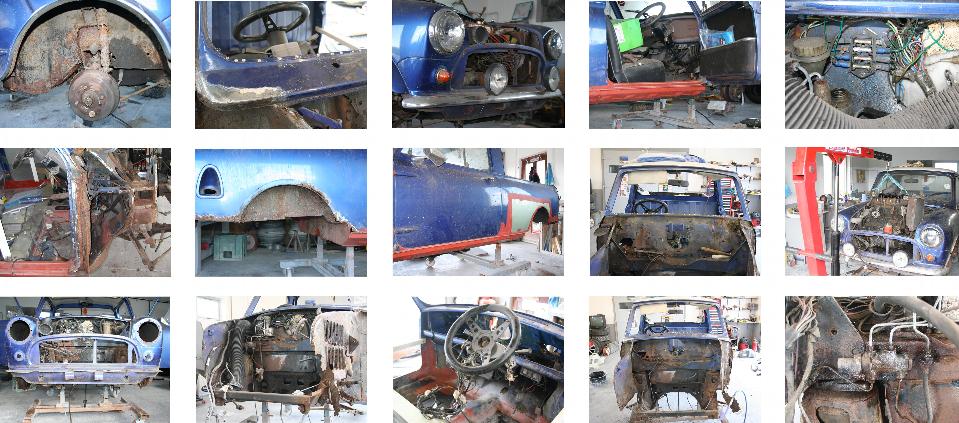 These further images show areas in need of repair and the repair process in action.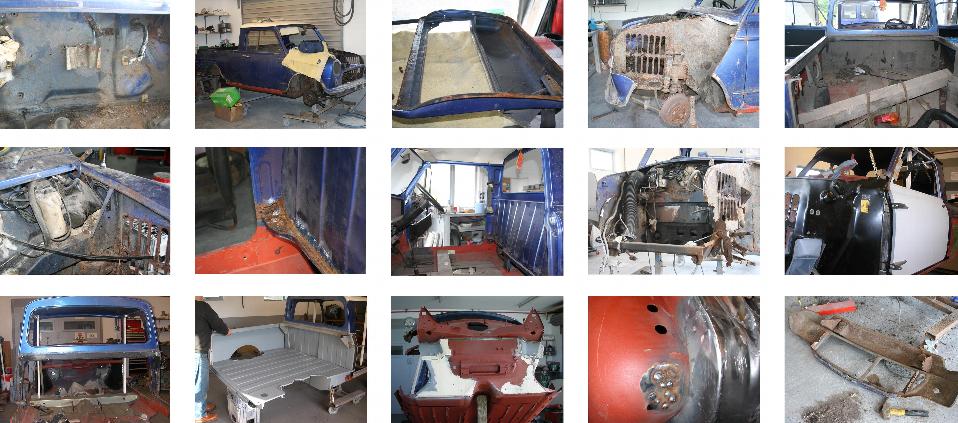 Finally after everything is stripped from the car, the car is prepared for spraying.

The Mini Pick-up is still a work in progress, so hopefully the completed car image will be up shortly.

Second Red Mini
Below are images of another Red Mini restored by Eddie. The initial stages of stripping the car are shown, right through to repairing areas and preparing it for spraying. The Mini is then shown fully completed.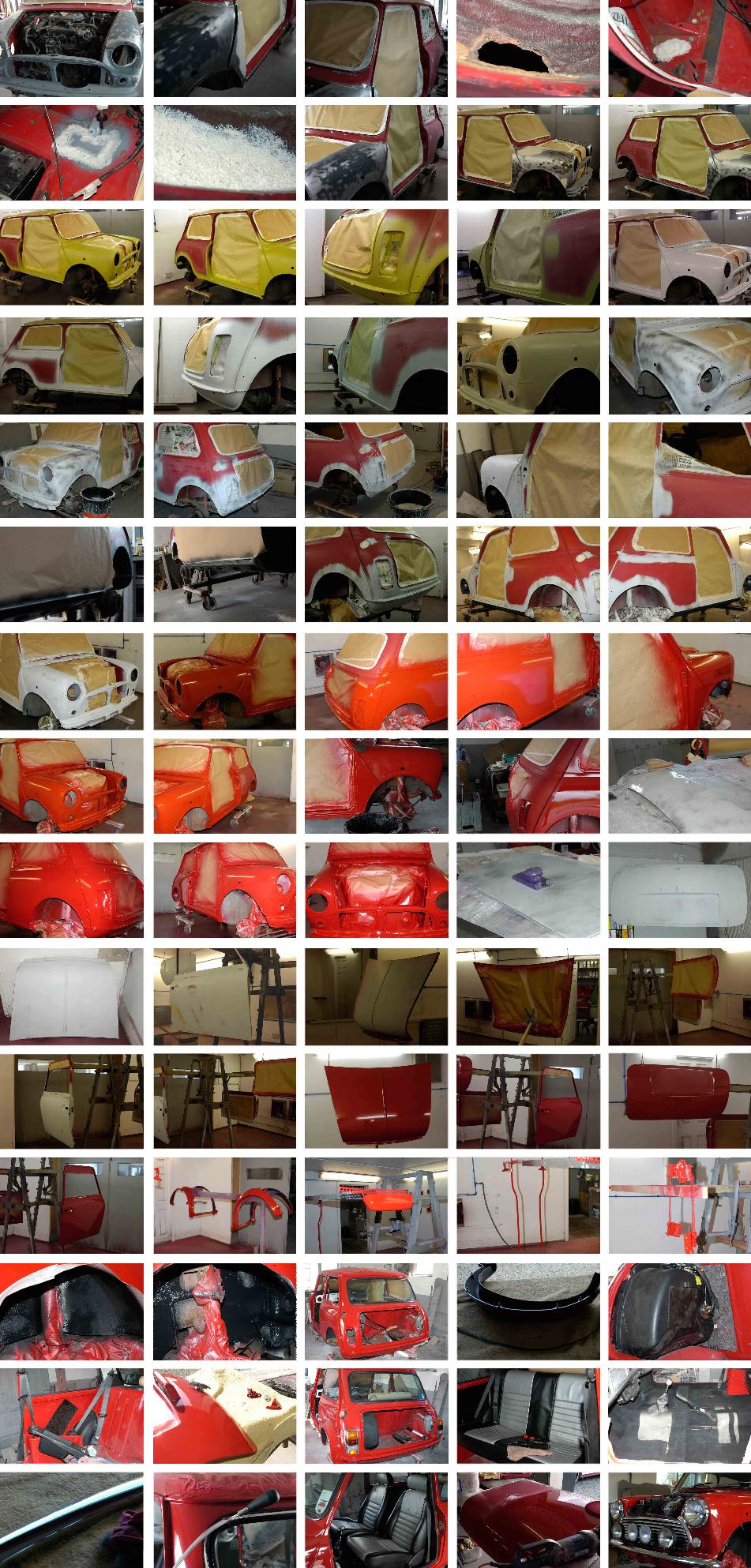 Finally, the completed Mini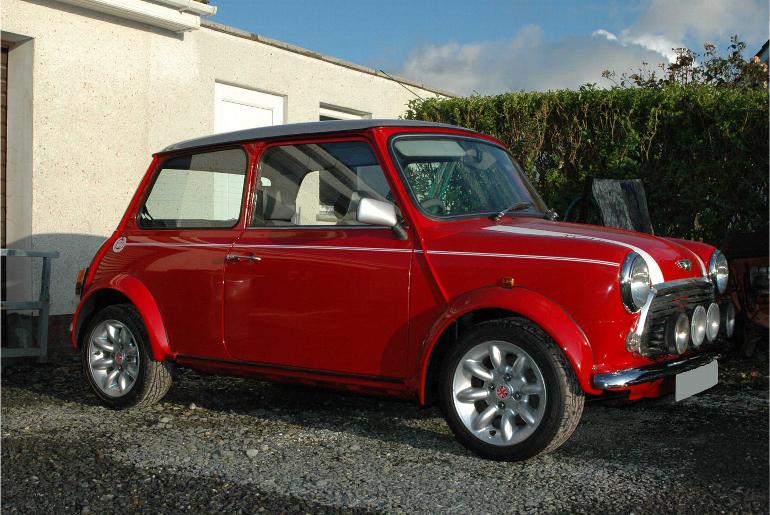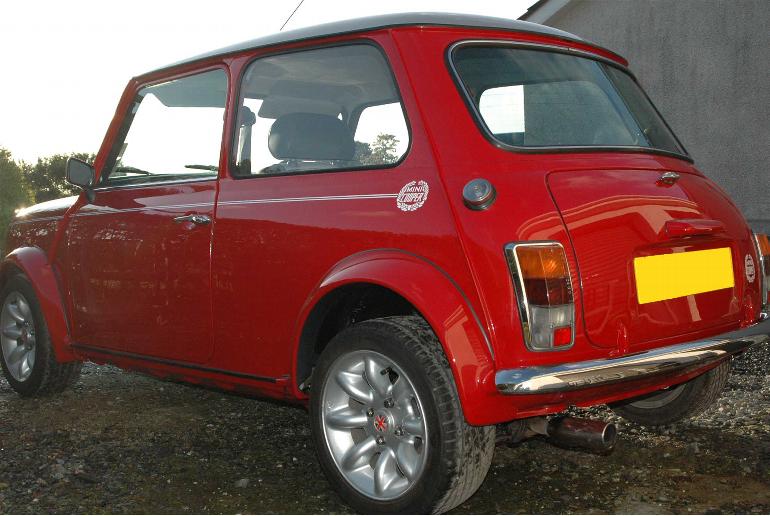 Mini Mayfair
This is a restoration project Eddie has recently completed (June 2010). The images like the others for other Mini projects, show the inital stripping process through to the overall completed car.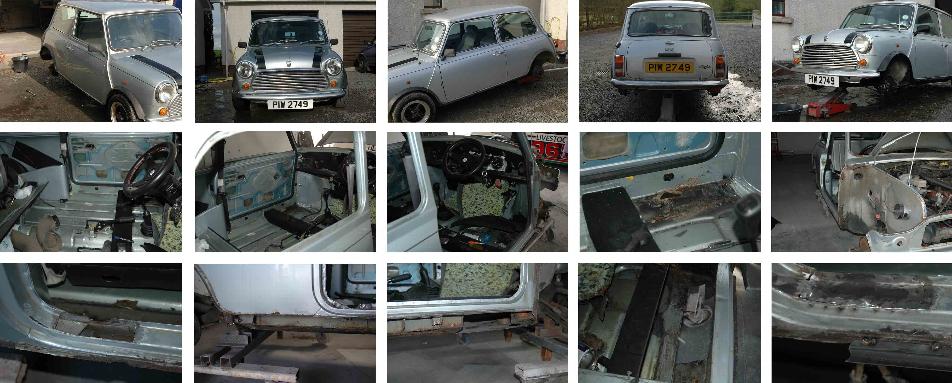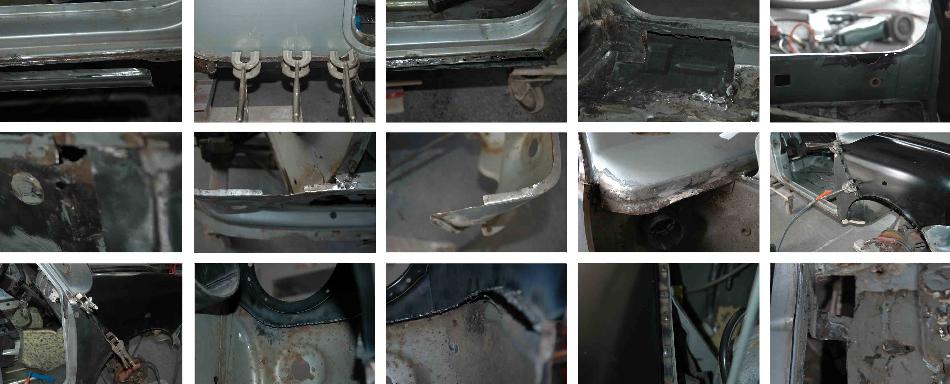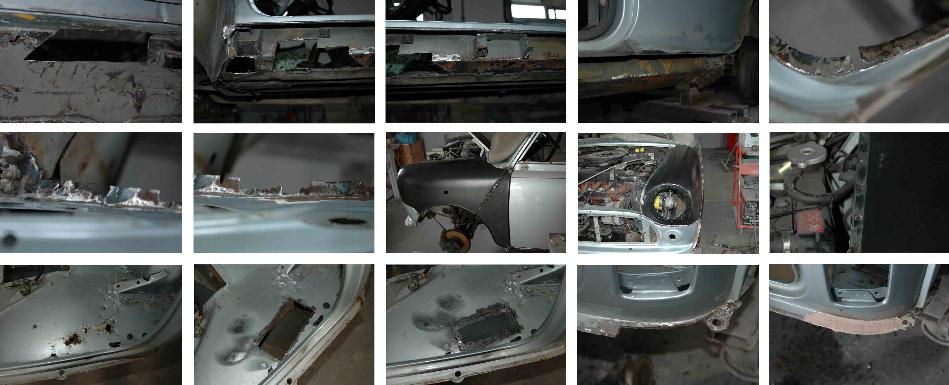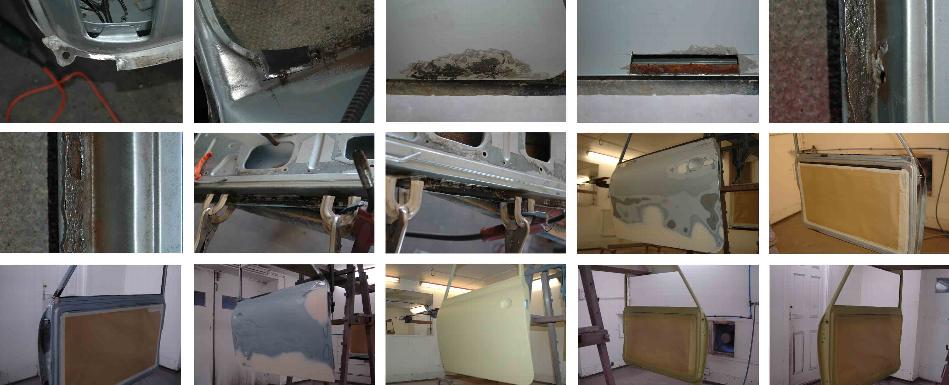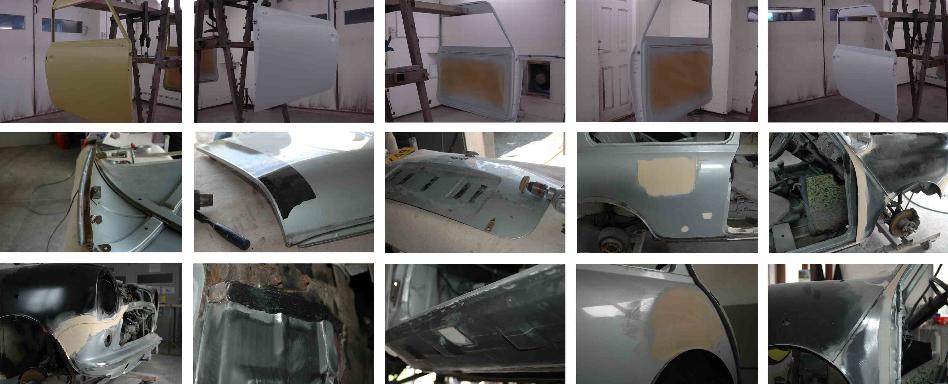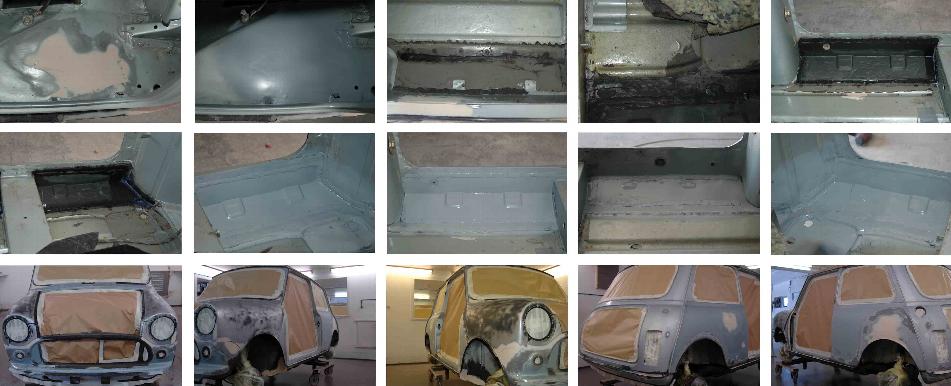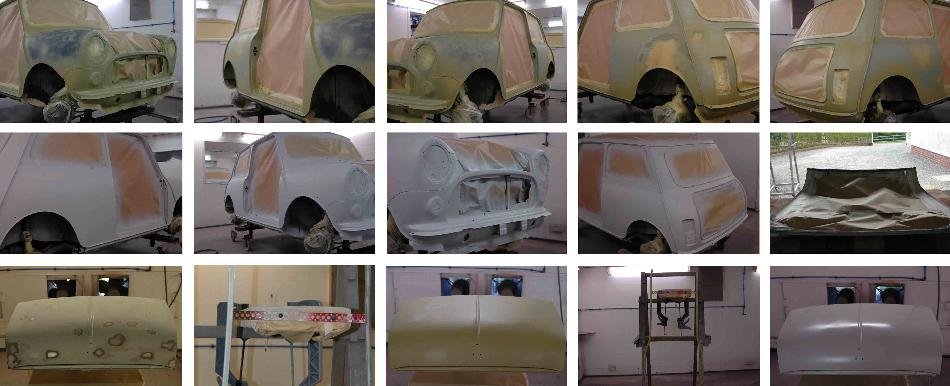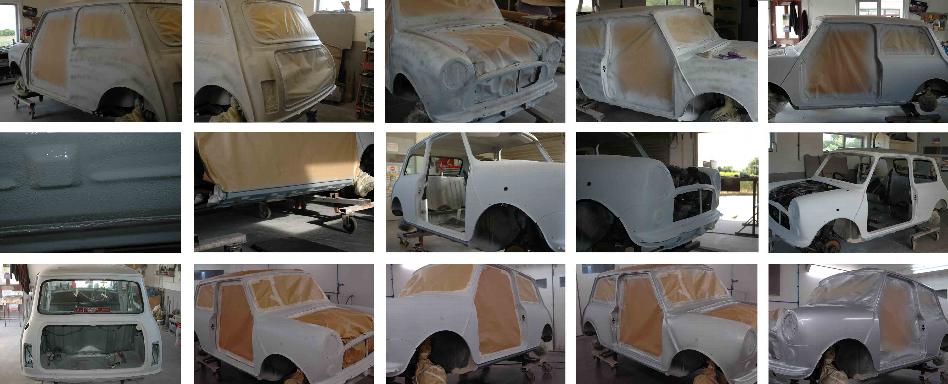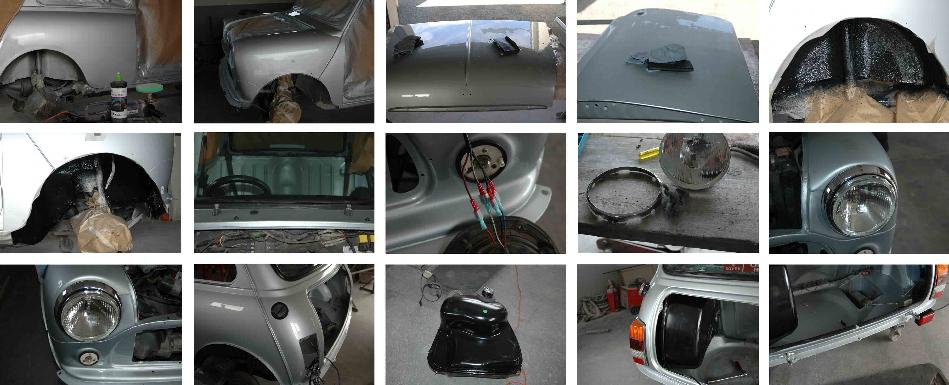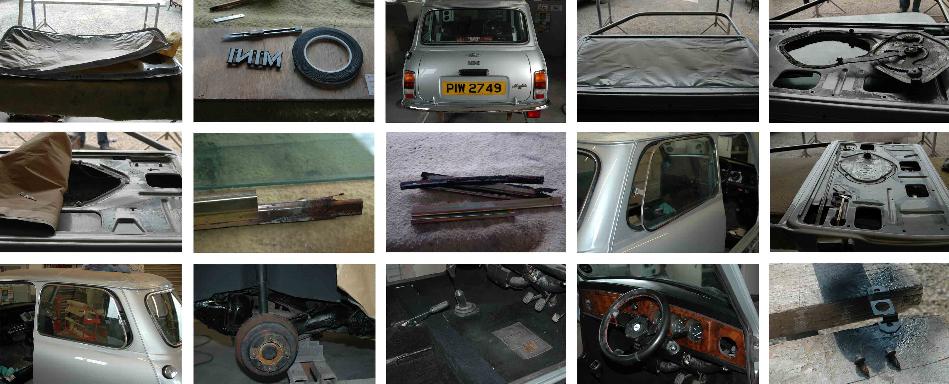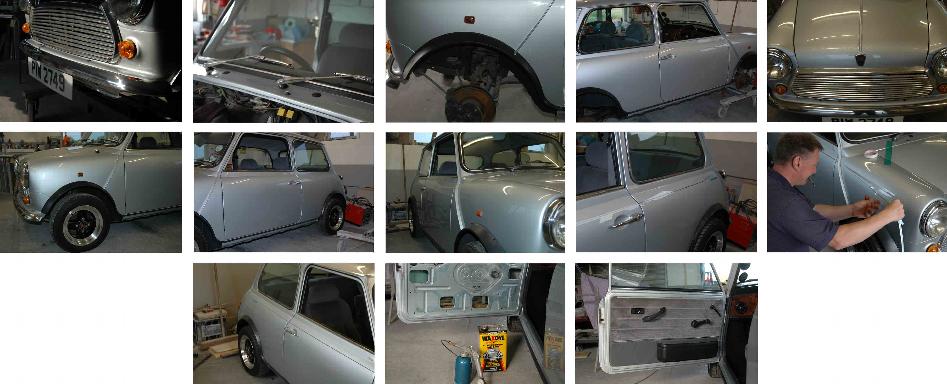 Completed Mini Mayfair